One-of-a-kind Rainbow Hand Dyed Dreamcatcher - 24 inches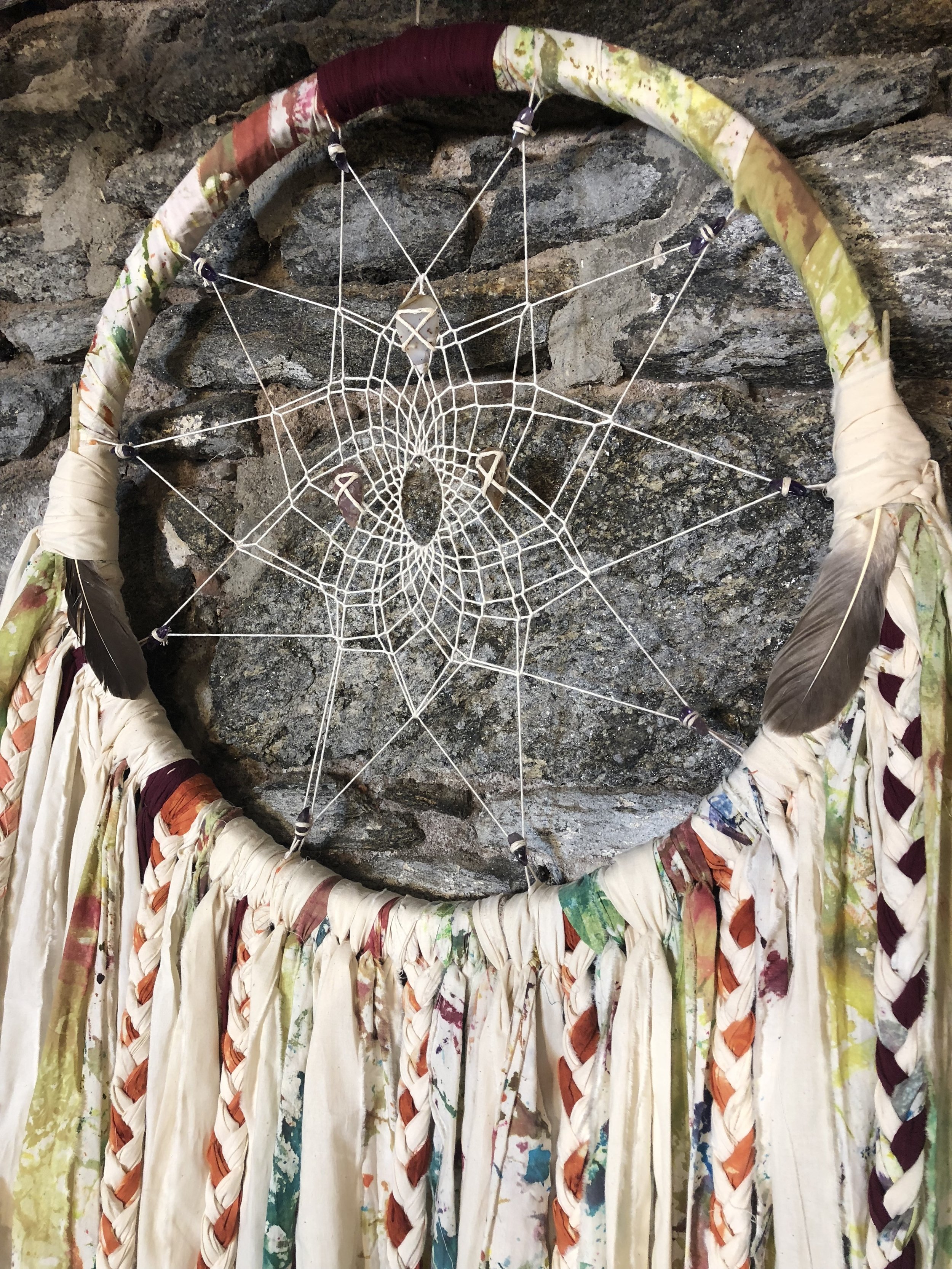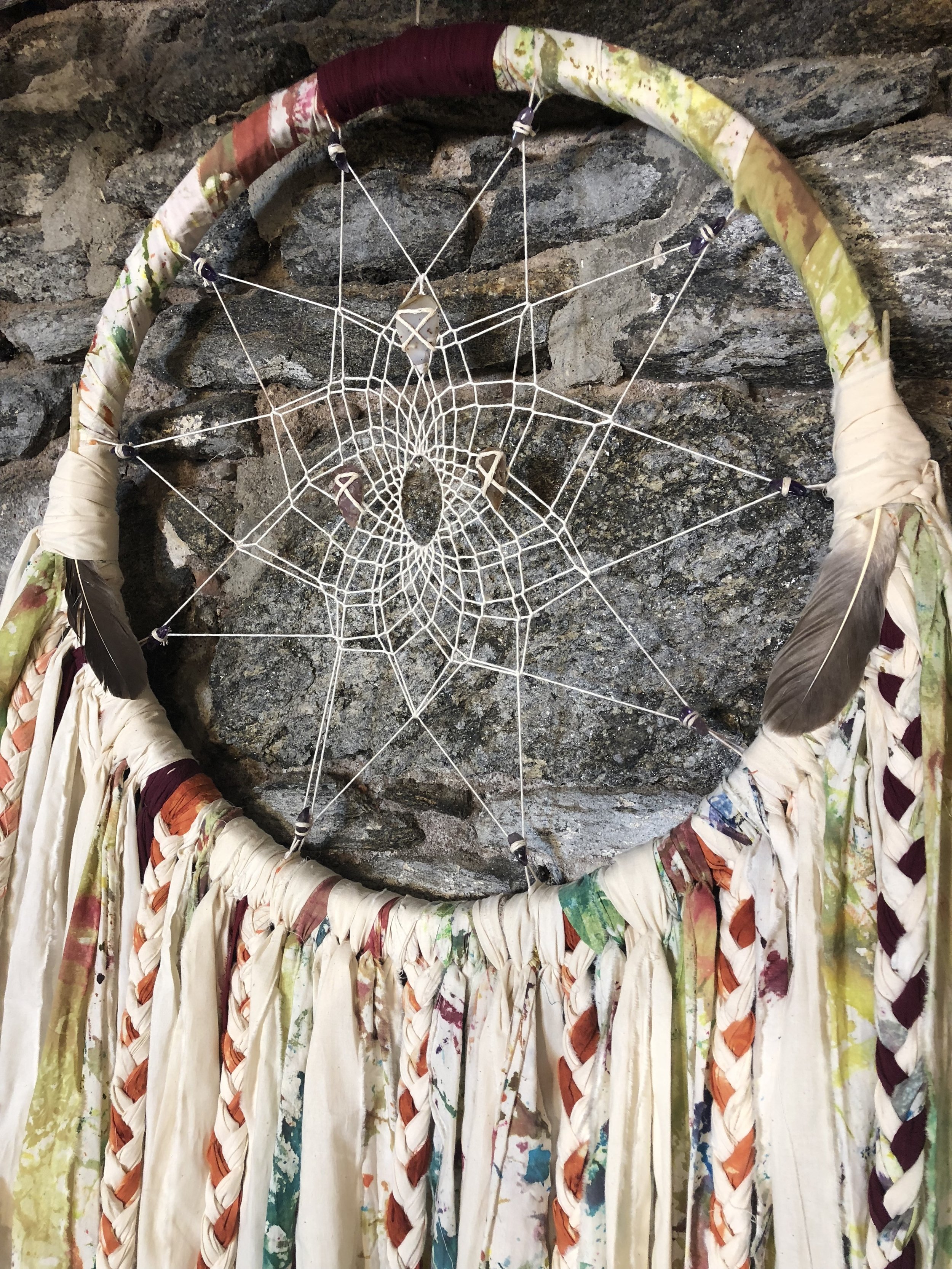 sold out
One-of-a-kind Rainbow Hand Dyed Dreamcatcher - 24 inches
Rainbow hand dyed! Celebrate Love with this colorful piece! Adorned with 10 amethyst and 3 jasper arrowheads this dreamcatcher will energize peace and protection.
This dreamcatcher has a hoop 24" inch diameter hoop and hangs approximately 60 inches in length. The unique flower/star design web has a stone for each point.
The dreamcatcher is ready to ship at time purchase.